La Academia británica de las artes (BAFTA) ya ha hecho pública las nominaciones que servirán como base para elegir los mejores videojuegos de 2016.
Como cada año por esta fecha, la Academia británica de las artes cinematográficas y televisivas (BAFTA) ha hecho públicas las nominaciones para premiar a los mejores videojuegos del año 2016. Por su parte, Inside —la entrega más reciente de los creadores de Limbo— quedó cerca de Uncharted 4 con siete nominaciones, mientras que Firewatch, Overcooked, Overwatch, The Witness, The Last Guardian y otros también recibieron el reconocimiento de la Academia Británica en múltiples categorías.
Por supuesto, el momento más importante de la noche será la premiación al mejor juego del año. En este caso, los juegos que competirán por el galardón son Firewatch, Inside, Overwatch, Stardew Valley, Titanfall 2 y Uncharted 4. Recordemos que Fallout 4 ganó dicha categoría el año pasado.
A continuación les dejo con la lista completa de nominados:
Logro artístico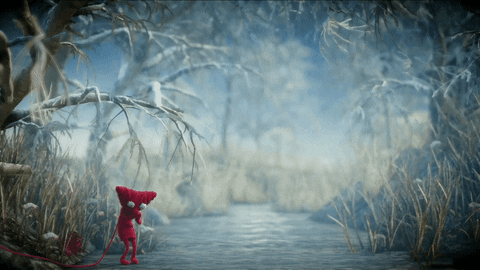 Abzû (Giant Squid/505 Games)
Dishonored 2 (Arkane Studios/Bethesda Softworks)
Inside (Playdead/Playdead)
The Last Guardian (SIE Japan Studio, GenDesign/Sony Interactive Entertainment Europe)
Uncharted 4: El desenlace del ladrón (Naughty Dog/Sony Interactive Entertainment Europe)
Unravel (Coldwood Interactive/Electronic Arts)
Logro Sonoro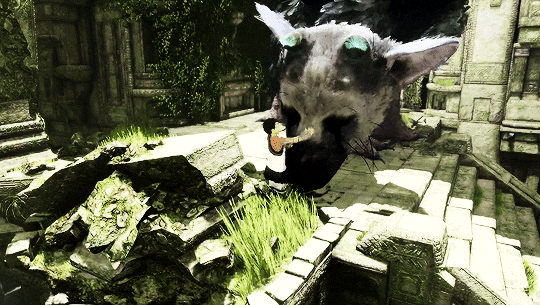 Battlefield 1 (DICE/Electronic Arts)
Doom (id Software/Bethesda Softworks)
Inside (Martin Stig Andersen – Playdead/Playdead)
The Last Guardian (SIE Japan Studio, GenDesign/Sony Interactive Entertainment Europe)
Rez Infinite (Tetsuya Mizuguchi, Takako Ishida, Noboru Mutoh – Enhance Games, Monstars Inc., Resonair/Enhance Games)
Uncharted 4: El desenlace del ladrón (Naughty Dog/Sony Interactive Entertainment Europe)
Mejor Juego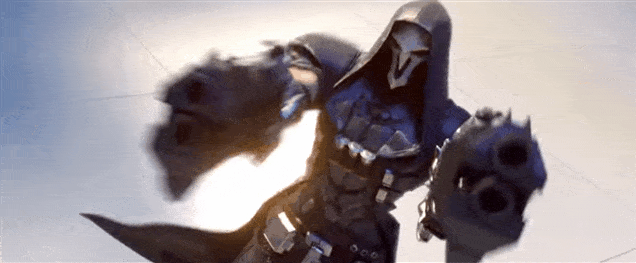 Firewatch (Campo Santo Productions/Campo Santo Productions, Panic Inc.)
Inside (Playdead/Playdead)
Overwatch (Blizzard Entertainment/Blizzard Entertainment)
Stardew Valley (Eric Barone – ConcernedApe/Chucklefish)
Titanfall 2 (Respawn Entertainment/Electronic Arts)
Uncharted 4: El desenlace del ladrón (Naughty Dog/Sony Interactive Entertainment Europe)
Juego Británico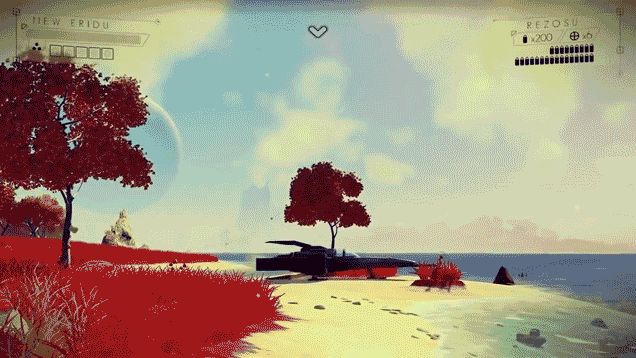 Batman: Arkham VR (Rocksteady Studios/WB Games)
Forza Horizon 3 (Playground Games/Microsoft Studios)
No Man's Sky (Hello Games/Hello Games, Sony Interactive Entertainment Europe)
Overcooked (Ghost Town Games/Team17 Digital)
Planet Coaster (Frontier Developments/Frontier Developments)
Virginia (Variable State/505 Games)
Juego debutante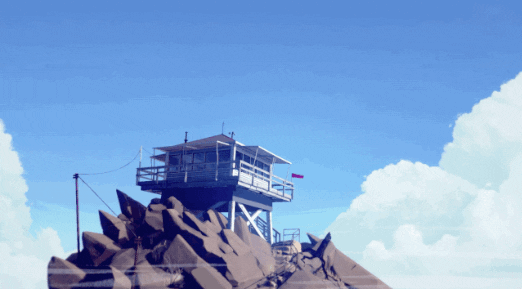 Firewatch (Campo Santo Productions/Campo Santo Productions, Panic Inc.)
Overcooked (Ghost Town Games/Team17 Digital)
Oxenfree (Night School Studio/Night School Studio)
That Dragon, Cancer (Numinous Games/Numinous Games)
The Witness (Thekla Inc./Thekla Inc.)
Virginia (Variable State/505 Games)
Evolución de Juego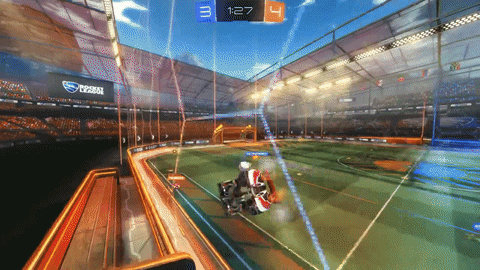 Destiny: Rise of Iron (Bungie/Activision)
Elite Dangerous: Horizons (Frontier Developments/Frontier Developments)
Eve Online (CCP Games/CCP Games)
Final Fantasy 14 (Square Enix/Square Enix)
Hitman (IO Interactive/Square Enix)
Rocket League (Dave Hagewood, Jeremy Dunham, Corey Davis – Psyonix/Psyonix)
Familiar
Lego Star Wars: The Force Awakens (Mike Taylor, Jamie Eden, James Norton – TT Games/WB Games)
Overcooked (Ghost Town Games/Team17 Digital)
The Playroom VR (SIE Japan Studio, Team Asobi!/Sony Interactive Entertainment Europe)
Pokémon Go (Niantic Inc./Niantic Inc.)
Ratchet & Clank (Insomniac Games/Sony Interactive Entertainment Europe
Toca Hair Salon 3 (Toca Boca/Toca Boca)
Diseño de Juego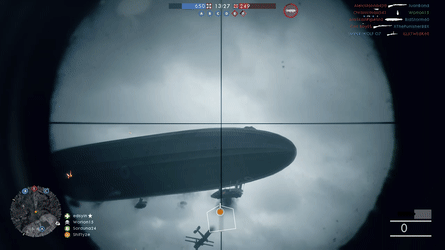 Battlefield 1 (DICE/Electronic Arts)
Dishonored 2 (Arkane Studios/Bethesda Softworks)
Inside (Playdead/Playdead)
Overwatch (Blizzard Entertainment/Blizzard Entertainment)
Titanfall 2 (Respawn Entertainment/Electronic Arts)
The Witness (Thekla Inc./Thekla Inc.)
Mayor innovación
Batman: Arkham VR (Rocksteady Studios/WB Games)
Firewatch (Campo Santo Productions/Campo Santo Productions, Panic Inc.)
Pokémon Go (Niantic Inc./Niantic Inc.)
That Dragon, Cancer (Numinous Games/Numinous Games)
Unseen Diplomacy (Triangular Pixels/Triangular Pixels)
The Witness (Thekla Inc./Thekla Inc.)
Móvil
The Banner Saga 2 (Stoic/Versus Evil)
Dawn of Titans (NaturalMotion/Zynga)
Deus Ex Go (Square Enix Montreal/Square Enix)
Pokémon Go (Niantic Inc./Niantic Inc.)
Pokémon Sun and Moon (Game Freak/The Pokémon Company International)
Reigns (Nerial/Devolver Digital)
Multijugador
Battlefield 1 (DICE/Electronic Arts)
Forza Horizon 3 (Playground Games/Microsoft Studios)
Overcooked (Ghost Town Games/Team17 Digital)
Overwatch (Blizzard Entertainment/Blizzard Entertainment)
Titanfall 2 (Respawn Entertainment/Electronic Arts)
Tom Clancy's The Division (Massive Entertainment/Ubisoft)
Música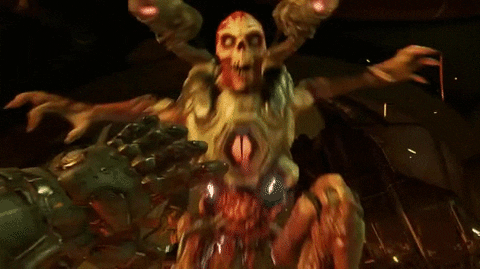 Abzû (Austin Wintory – Giant Squid/505 Games)
Doom (Mick Gordon, Chris Hite, Chad Mossholder – Id Software/Bethesda Softworks)
Inside (Martin Stig Andersen, Søs Gunver Ryberg – Playdead/Playdead)
The Last Guardian (Takeshi Furukawa – SIE Japan Studio, GenDesign/Sony Interactive Entertainment Europe)
Uncharted 4: El desenlace del ladrón (Henry Jackman, Jonathan Mayer, Scott Hanau – Naughty Dog/Sony Interactive Entertainment Europe)
Virginia (Lyndon Holland – Variable State/505 Games)
Narrativa
Dishonored 2 (Arkane Studios/Bethesda Softworks)
Firewatch (Campo Santo Productions/Campo Santo Productions, Panic Inc.)
Inside (Arnt Jensen – Playdead/Playdead)
Mafia 3 (Hangar 13/2K Games)
Oxenfree (Night School Studio/Night School Studio)
Uncharted 4: El desenlace del ladrón (Neil Druckmann, Josh Scherr – Naughty Dog/Sony Interactive Entertainment Europe)
Originalidad
Firewatch (Campo Santo Productions/Campo Santo Productions, Panic Inc.)
Inside (Playdead/Playdead)
The Last Guardian (SIE Japan Studio, GenDesign/Sony Interactive Entertainment Europe)
Overwatch (Blizzard Entertainment/Blizzard Entertainment)
Unravel (Coldwood Interactive/Electronic Arts)
The Witness (Thekla Inc./Thekla Inc.)
Actor de doblaje
Alex Hernandez como Lincoln Clay en Mafia 3
Cissy Jones como Delilah en Firewatch
Emily Rose como Elena Fisher en Uncharted 4: El desenlace del ladrón
Navid Negahban como 'Hajj Agha' en 1979 Revolution: Black Friday
Nolan North como Nathan Drake en Uncharted 4: El desenlace del ladrón
Troy Baker como Sam Drake en Uncharted 4: El desenlace del ladrón
Juego a seguir de cerca
Among the Stones (Lukasz Gomula, Alberto Taiuti, James Wood, Roberton Macken, Kevin McKenna, Rory Sweeney – Bluedoor Games)
Pentagrab (Andrew Fullarton, Thomas Slade, Nick Kondylis, Cari Watterton, Dale Smith – Ludico)
Rebound (Kieran Gallagher, Isaac Pringle, Mark Tempini, Andrew Graham, Alexander Macdiarmid, Vladislav Veselinov, Craig Russell, Alexandra Donaldson – Hexterion)
Premio del público
Clash Royale (Supercell/Supercell)
Counter-Strike: Global Offensive (Hidden Path Entertainment/Valve)
Dota 2 (Valve/Valve)
League of Legends (Riot Games/Riot Games)
Overwatch (Blizzard Entertainment/Blizzard Entertainment)
Street Fighter 5 (Capcom, Dimps/Capcom)